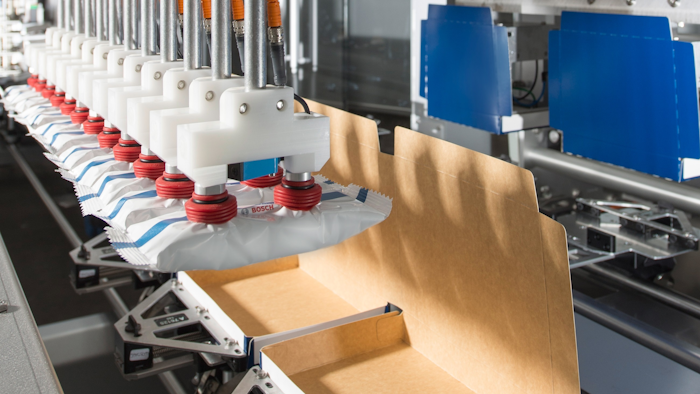 Bosch
 After considering all of its strategic options, Bosch has decided to look for a buyer for its packaging machinery business (PA). More specifically, this focuses on the pharmaceuticals and food units of the Packaging Technology division. Essentially, the Bosch Group has determined that this technology is not part of the group's core business, with factors such as specialization and the competitive dynamics of the sector also playing key roles. The company feels their packaging business would benefit from an environment will will allow it to react more flexibly to the specific requirements of the market.
The company's special-purpose machinery manufacturer Robert Bosch Manufacturing Solutions will remain part of the Bosch Group."This decision will allow Bosch to narrow its focus on issues of importance for its future, such as the transformation of the Bosch Group and its future digitalization strategy, including the internet of things, and to pool its resources accordingly," said Dr. Stefan Hartung, the Bosch board of management member responsible for the Energy and Building Technology and Industrial Technology business sectors. 
"My colleagues in PA executive management and I are confident of future business success. We're one of the biggest companies in our industry. We will stay together as a strong and stable unit. Under new ownership as well, our tried and tested team will continue to provide excellent manufacturing solutions and services," says Dr. Stefan König, chairman of the managing board of Robert Bosch Packaging Technology GmbH. 
From a business perspective, the past two fiscal years were difficult for certain PA units. This business unit currently employs about 6,100 associates globally. Bosch is hopeful that all associates and locations will be retained by the eventual buyer.