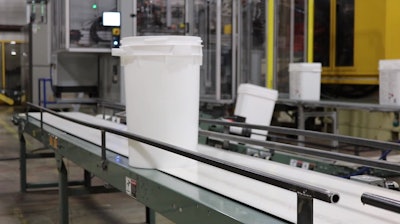 M&M Industries
CHATTANOOGA, Tenn. (AP) — Officials say packaging manufacturer M&M Industries plans to create 110 jobs with a $42 million expansion of its operations in southeast Tennessee.
Gov. Bill Haslam and Department of Economic and Community Development Commissioner Bob Rolfe said Tuesday that M&M will purchase and retrofit a building in Chattanooga and expand its current manufacturing facility in the city. 
M&M makes plastic pails, plastic containers and custom packaging for the chemical, pharmaceutical, health care and construction industries. Officials say the expansion will allow the company to support growing demand for its products. 
Rolfe says the Chattanooga-based company's expansion "reflects the confidence homegrown businesses have in Tennessee's workforce and business climate."