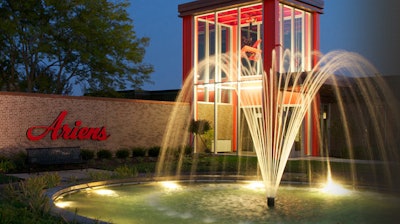 AUBURN, Neb. (AP) — An outdoor power equipment company is closing its plant in southeast Nebraska.
Ariens Co. said in an announcement Thursday that nearly 200 (193) employees at its Auburn plant will be affected. The shutdown is expected to be finished between Aug. 17 and Oct. 15.
Production will be moved to the company headquarters plant in Brillion, Wisconsin, as a way to hold down costs.
The company says full-time Auburn employees will be provided with a severance package based on the number of years they've worked at the plant. And employees may apply for positions at the Wisconsin facility, with the assistance of a relocation bonus.
"This was a difficult decision knowing the Auburn employee base and the Auburn community, but it just doesn't make economic sense to keep this plant running in light of the significant productivity improvements that have been made elsewhere in the company," says Larry Weyers, President, Ariens Power Equipment, in a statement. "The main plants in Wisconsin have increased daily production by 64 percent compared to last year."
Ariens bought the Auburn plant in November 2007 from Auburn Consolidated Industries.