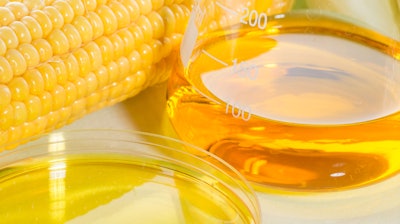 COLWICH, Kan. (AP) — Construction has officially begun on a $175 million ethanol plant near Wichita.
Groundbreaking was held Monday for the plant. Element LLC, a collaboration between ICM Holdings and The Andersons, Inc. is building the plant north of its headquarters in Colwich.
The Wichita Eagle reports the plant will produce ethanol, cellulosic ethanol and other products such as animal feed and corn oil. It is expected to open next spring.
A company spokeswoman, Adriana Albornoz, says the plant will employ about 60 workers. It will be built on top of the now-closed Abengoa ethanol plant, which ICM bought in 2016.
It is expected to buy more than 22 million bushels of locally grown grain each year, and produce 70 million gallons of ethanol annually.