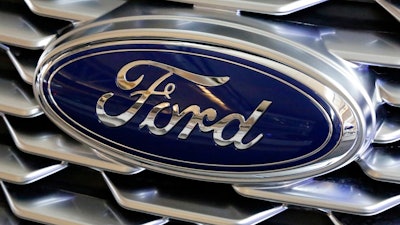 AP file
BUCHAREST, Romania (AP) — Ford says it plans to invest some 200 million euros ($236 million) and create 1,500 new jobs to build a second vehicle at its plant in Romania.
The automaker did not unveil the model when it made the announcement Tuesday about the new model, which will be manufactured at the Craiova assembly plant starting in 2019.
Ford currently produces the EcoSport, a small SUV, at its factory in southern Romania as well as a 1.0-liter EcoBoost engine.
The company has invested almost 1.5 billion ($1.77 billion) since acquiring the facility in 2008.
It said it expects to hire some 1,500 operators, adding to its current workforce of more than 4,400.
The Craiova-built EcoSport was launched in 2017, is sold across Europe and features a new 1.5-litre EcoBlue diesel engine.