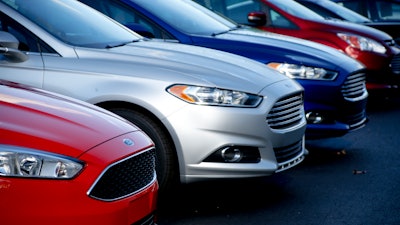 Associated Press
(AP) — A city that has been home to a General Motors factory for nearly a century is struggling over whether to buy less expensive Ford Motor SUVs for the police department.
Four Ford Explorers would cost 25 percent less than four GM Tahoes, but Bay City has a 33-year-old policy that requires it to buy GM vehicles. The issue will be discussed at a city commission meeting Monday, The Bay City Times reported (https://bit.ly/1TjxSVF ).
"People support both brands, GM and Ford, but this is a significant amount of money we're talking about," City Manager Rick Finn said. "If it was a few thousand dollars, I'd say let's stick with the Chevys, but $37,000 is a lot of money. The Ford is the wiser decision."
Commissioner Ed Clements wants to stick with GM, which has operated a factory in Bay City, 115 miles north of Detroit, since 1918. It is part of the company's powertrain division. The four Tahoes, which have larger engines, would cost $148,468. The four Explorers would cost $110,184.
"Is $37,000 worth it over the course of time?" Clements said of the price difference. "This community needs to support its largest taxpayer." Commissioners Lynn Stamiris and Brentt Brunner are in favor of choosing Ford.
"It's a hard decision, but we need to be fiscally responsible," Brunner said. Commissioner David Terrasi may stay on the sideline, noting he's received discounts on Ford vehicles because his dad was a Ford worker.