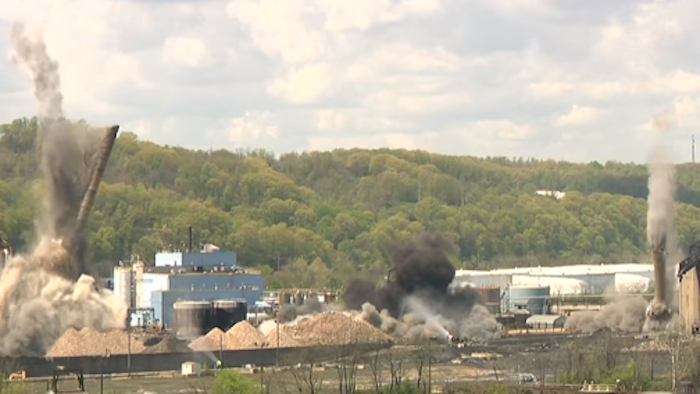 CBS Pittsburgh
PITTSBURGH (AP) — Two smokestacks and a bunker of a former coke plant near Pittsburgh that was frequently cited for air pollution violations have been imploded.
Detroit-based DTE Energy, which owns the former Shenango Coke Works site, imploded the two brick smokestacks and a massive concrete coal storage bunker at the Neville Island site at about noon Tuesday.
Company spokesman Brian Corbett says it could take another two years to finish demolition and cleanup.
DTE Energy bought the works in 2008 and produced the last coke in January 2016, ending 54 years of baking coal into metallurgical coke there. Future use of the site hasn't been determined.
Allegheny County health officials say tests indicate there was no asbestos at the site and air quality monitors haven't shown any impact from the implosion.