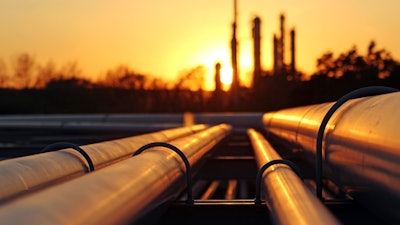 WASHINGTON (AP) — President Donald Trump says oil-producing cartel OPEC "is at it again," and that efforts to maintain high prices "will not be accepted!"
Trump's Friday morning tweet comes as representatives from OPEC nations and allied oil ministers are meeting in Jeddah, Saudi Arabia to discuss their agreement to maintain cuts to production in order to keep prices up. OPEC nations such as Saudi Arabia, and allied producers in the pact such as Russia, are depending on higher prices to boost their finances.
Trump says: "With record amounts of oil all over the place, including the fully loaded ships at sea, oil prices are artificially very high! No good and will not be accepted!"
Trump does not explain how he wants to counteract the efforts to maintain higher prices.