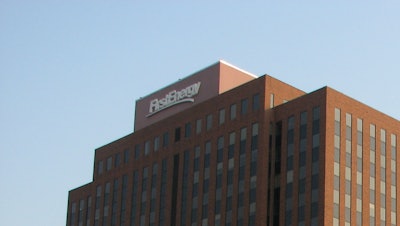 AKRON, Ohio (AP) — A subsidiary that runs FirstEnergy Corp.'s nuclear and coal-fired power plants has filed for bankruptcy after the utility said earlier that it planned to close its three nuclear plants in Ohio and Pennsylvania.
The move announced by FirstEnergy Solutions late Saturday signals the parent company's plan to get out of the power producing business and concentrate on supplying electricity.
The subsidiary, which has been saddled by mounting debt, said in a statement that it's seeking bankruptcy protection to "facilitate an orderly financial restructuring" and believes the filing is in the best interests of the company and creditors.
The filing for bankruptcy protection includes FirstEnergy Solutions, along with all FES subsidiaries and FirstEnergy Nuclear Operating Co., according to the statement.
FirstEnergy Corp., parent of FirstEnergy Solutions and the FirstEnergy Nuclear Operating Co., is not part of the filing.
Donald R. Schneider, president of FirstEnergy Solutions, said the Boards of Directors for FirstEnergy Solutions and FirstEnergy Nuclear Operating Co. determined that the Chapter 11 filing represents "our best path forward as we continue to pursue opportunities for restructuring, asset sales and legislative and regulatory relief."
FirstEnergy Solutions and its subsidiaries collectively have more than $550 million in cash, which they believe is "sufficient to continue normal operations and meet post-petition obligations to employees, suppliers and customers as they come due," according to the statement.
The company's aging and costly fleet of coal and nuclear plants has been unable to compete in recent years with the growing number of natural gas power plants in the East and Midwest.
FirstEnergy first warned that it could be forced to close its power plants in Ohio four years ago when it sought to change how it is paid for electricity.
It also has been unable to get financial help from federal and state leaders to keep its nuclear plants operating.
The utility said on March 28 that it intended to shut down its three nuclear plants within the next three years.
Akron-based FirstEnergy supplies electricity to about 6 million customers in Ohio, Pennsylvania, New Jersey, West Virginia, Maryland and New York.