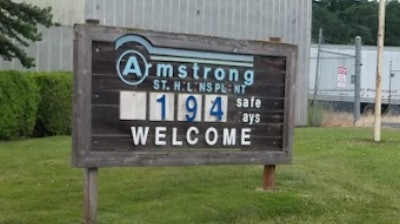 PORTLAND, Ore. (AP) — A Pennsylvania-based ceiling tiles manufacturer has announced it will lay off 136 workers when it closes its St. Helens plant in May.
The Oregonian/OregonLive reports that Armstrong World Industries Inc. announced that it will shut down the plant on May 31, causing more than 30 fabrication technicians, 20 board mill technicians, 14 mechanical technicians and others to lose their jobs.
The company first announced closing the plant in November.
The company said last fall that employees who lost their jobs at the St. Helens plant would be able to apply for new jobs at other plants within the country, if they met the job requirements and would consider moving. Severance packages would be given to others who will be no longer working for the company.