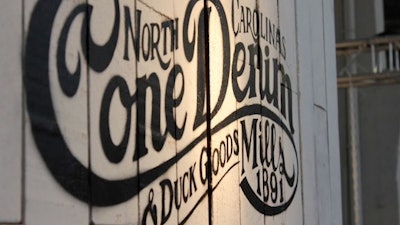 GREENSBORO, N.C. (AP) — Cone Denim will hold a job fair for about 200 employees who will lose their jobs when a North Carolina plant closes at the end of the year.
The Greensboro News & Record reports the Cone Denim spokeswoman Delores Sides said at least 11 textile and other manufacturers will attend Wednesday's job fair for the employees of the White Oak Plant. Sides says more than 20 companies have expressed interest.
Confirmed attendees include Gildan Yarn and Ralph Lauren.
Sides says the company has supported educational seminars and workshops for job search assistance and resume preparation.
The International Textile Group announced the 112-year-old plant's closure in October.
Greensboro-based Wrangler will sell jeans made from one of the last runs of fabric milled at a pop-up store opening Friday.