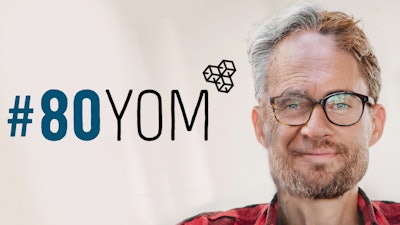 Business Wire
NEWARK, N.J.--(BUSINESS WIRE)--Mar 20, 2018--Millennials don't share the confidence of baby boomers and Gen Xers who believe they'll be financially better off than their parents, according to a study commissioned by Prudential Financial, Inc.
Nearly nine in 10 millennials (88 percent) say people now in their 20s and 30s will need to work much longer than previous generations did to retire with the same level of financial security. Even if they do work for a longer period, 79 percent believe that by the time they reach 80 years old, comfortable retirement will be a thing of the past. At least 70 percent say that's because it's impossible to save as much money each year as prescribed by current retirement planning tools.
Prudential's 80-Year-Old Millennial study , conducted in partnership with Kantar Consulting, combined expert interviews, a moderated online bulletin board and a quantitative survey of more than 1,000 millennials to learn how the largest generation in the U.S. workforce today envisions progress over the next 50 years. The study focused on millennials' feelings about workplace trends, economic opportunity, technological advances and maintaining health.
"Millennials are at an important crossroads, having experienced some of the most significant economic booms in history, but also the Great Recession," said Vishal Jain, Prudential's Workplace Solutions Group financial wellness officer. "It's incumbent on financial services companies—and any company that seeks to meet the financial and personal wellness needs of these constituents—to understand the changes that are driving behaviors within this generation."
Prudential continues to capture data on how millennials envision progress over the next 50 years. Share and compare your views at 80yearoldmillennial.pru.
The Evolving Workplace
Millennials are at the center of changes being driven by technology and the employee/employer social contract. Many entered the workforce during the economic downturn and struggled to launch their careers. They have approached work with a spirit of experimentation over stability. The old assumptions about education, work and retirement no longer apply for themselves and their children.
Almost two-thirds of respondents agree that in the future "traditional full-time employment will largely disappear and freelancers will make up 75 percent or more of the U.S. workforce." Those surveyed agreed with Prudential's "Gig Workers in America: Profiles, Mindsets and Financial Wellness" report, which found the emerging gig economy provides creative ways to work, but creates instability regarding financial wellness.
Most millennials (72 percent) report being nervous that employers will stop providing healthcare and retirement benefits, such as 401(k) programs, with women (76 percent) and parents (76 percent) reporting slightly higher-than-average nervousness. One-third say they are "extremely" nervous that employer-provided healthcare and retirement benefits will disappear.
Nearly two-thirds of millennials are extremely or somewhat nervous that people will need to learn to work with and adapt to robots and artificial intelligence to do their jobs.
Future of Finance
Millennials are slowly finding their economic footing. They are entering the next phase in their lives and increasingly focused on career and family. They are planning a financial future in an economy that has rebounded from the Great Recession—but see a world that feels more volatile, uncertain and complex than ever before.
68 percent of millennials think it is somewhat or highly likely that investments will become completely automated, based on personal data and preferences. Though 58 percent prefer receiving financial advice from a licensed professional.
Most millennials (63 percent) reported being extremely/somewhat nervous that they are heading in a direction in which wealth will be calculated based on one's personal data, digital possessions, and other forms of value—not just money and "traditional investments." And 71 percent say it's likely that the next generation will live in a world without cash.
77 percent of millennials think it's likely that there will be a global recession in their lifetime that will be more disruptive than the Great Recession.
Tech Forward
As millennials age, they carry with them the "tech first" mentality to solving life's problems both big and small. Having benefited from a proliferation of technology solutions—from apps to websites to wearables—millennials expect the world to continue making life easier and more connected.
Millennials are beginning to recognize that, even though they were the original digital natives, 75 percent say "people will struggle to learn and adapt to the digital tools and technologies that generations that came after them take for granted."
68 percent fully expect the next generation to develop emotional relationships with the robots that serve them. Nevertheless, millennials believe that society will increasingly place value on personal face-to-face interactions even as the world becomes more digitally dominated.
Augmented Wellness
The rise of quantified and preventive health allows millennials more transparency and control over their bodies, but fully integrated holistic healthcare solutions and services for the body, mind, and spirit remain niche. The multiple benefits of a holistic approach to health and wellness, including a link to financial wellness, are only now being understood by mainstream healthcare institutions.
Instead of having to make a self-diagnosis and then schedule an appointment, millennials will expect healthcare providers to keep pace with other services that reduce consumers' responsibilities by using technology, such as implanted chips or wearable devices to diagnose potential ailments and genomics to personalize medicine. While a majority believe medical visits will be virtual, over 40 percent of millennials still believe that medical visits will have to take place in person.
77 percent expect healthcare to become primarily focused on preventive and predictive services to keep people healthy, rather than reacting to treatment when people get sick.
73 percent say it is likely that their possessions will be digitally connected and synced—leading to personalized services by the time they retire. They also believe that insuring data will be as important as insuring life by this point.
Millennials say:
"Since I was in middle school I have been told that by the time I reach 65, Social Security will be depleted for our use. It's something that I have continued to hear even into this most recent election. I've just accepted it as truth." – Tiarra A., age 26, Kentucky.
"The issue is not the inability to plan, it is the inability to save. Houses are expensive, kids are expensive, and currently I don't even have enough money to send one kid to just one semester of college. Saving money for retirement just isn't a luxury that anyone has." – Ben T., age 25, Illinois.
"A successful work life would be with a company that understands work-life balance and employee reinvestment. I'd feel great working for a company that is willing to invest in my education/future and give me the ability to spend time with my family." – Shawn W., age 26, New York.
About the 80-Year-Old Millennial study
Partnering with the Futures Practice at Kantar Consulting, a leading consultancy focused on growth, Prudential enlisted futurists in tech, transportation, education, entrepreneurship, and aging. With their input, we compiled questions for the study. The millennials polled helped us understand and anticipate the needs and challenges they may face in 50 years. The online quantitative survey involved 1,002 millennials and was fielded from May 22 to June 1, 2017. Respondents demographics: Ages 21–38, 50% Male, 50% Female. Non-Hispanic white, 56%; Hispanic, 22%; Non-Hispanic black, 13%; and 9% Other. 65% with Household Income of $40,000+. Geographic dispersion: Rural, 23%; Suburban, 45%; and Urban, 32%.