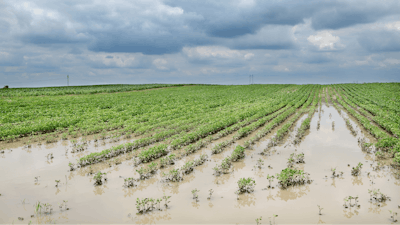 KANSAS CITY, Mo. (AP) — A federal judge has ruled that the U.S. Army Corps of Engineers is responsible for causing recurring flooding that damaged farms and property in four Midwest states along the Missouri River.
The ruling Tuesday in Washington says the government must compensate farmers, landowners and business owners for the flood damage in Missouri, Kansas, Iowa and Nebraska. The damage has been estimated to exceed $300 million.
More than 300 farmers, landowners and business owners argued in the lawsuit filed in 2014 in the U.S. Court of Federal Claims that the Corps has altered its practices regarding the river's water storage, release and flow management. The suit contended the Corps unconstitutionally deprived plaintiffs of their land, essentially taking it without compensation.
On Tuesday, Judge Nancy B. Firestone found in favor of the plaintiffs in five of the six years that the flooding was claimed dating back to 2007, disallowing the flood claims in 2011.