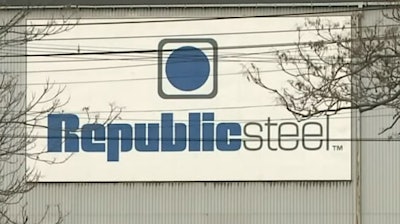 LORAIN, Ohio (AP) — Republic Steel says it plans to restart a northeast Ohio steel plant that could bring back more than 1,000 jobs in response to President Donald Trump's tariffs on steel and aluminum imports.
The Elyria Chronicle-Telegram reports Republic Steel announced Thursday that it's "positioned" to restart its Lorain facility in the coming months. Plans include restarting its idled electric arc furnace, casters and rolling mills.
The Canton-based company said in a news release that it's ready to respond quickly to increased demand for steel in the U.S. The company says with its open capacity at a melt shop in Canton that it could bring more than 1 million tons of new production to market.
The company says it has been maintaining the Lorain plant idled since 2016 anticipating a restart.