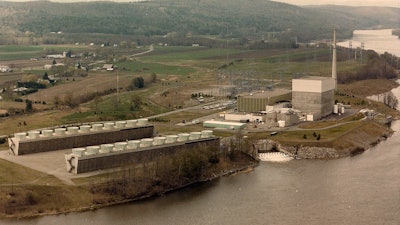 Nuclear Regulatory Commission
MONTPELIER, Vt. (AP) — A proposal filed with Vermont regulators aims to sell Vermont Yankee and speed up decommissioning of the shuttered nuclear power plant.
Under the agreement, NorthStar wants to buy the site from Entergy and promises to begin decommissioning decades sooner than previously anticipated.
A memorandum of understanding filed by Entergy Crop. and NorthStar calls for millions of dollars of additional financial assurances. NorthStar, meanwhile, would commit to initiating decontamination and dismantlement by 2021.
State and federal energy regulators must sign off on the proposal.
The companies said in a statement that they intend to seek state approval this summer. If all regulatory hurdles are cleared, then the change of ownership would take place by year's end.