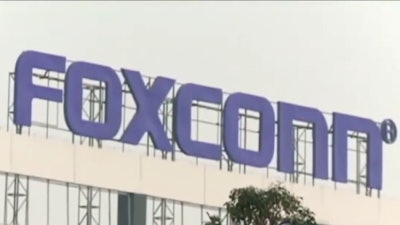 MADISON, Wis. (AP) — Funding for state road projects could be reduced as much as $90 million by mid-2019 in order to pay for roadwork related to the $10 billion Foxconn Technology Group plant in southeast Wisconsin.
That's the determination of the nonpartisan Legislative Fiscal Bureau in a memo sent to Democratic lawmakers that they released Wednesday.
Assembly Democratic Minority Leader Gordon Hintz says the memo shows that Republican Gov. Scott Walker is prioritizing the Foxconn project over repairing roads elsewhere in the state.
The reduction to pay for roads around the massive Foxconn project is expected to leave the state highway fund as much as $870 million short of the $2.4 billion the state Department of Transportation state was needed to maintain road conditions for the next decade.
The Foxconn plant to make liquid-crystal display screens is expected to employ up to 13,000 people.