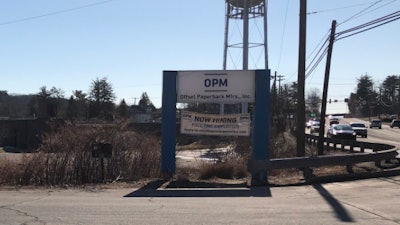 Andy Mehalshick, @AndyMehalshick
WILKES-BARRE, Pa. (AP) — More than 10 employees of a Pennsylvania paperback manufacturer are recovering in the wake of a chemical release at their plant.
The (Wilkes-Barre) Citizens' Voice reports that Offset Paperback in Dallas Township was evacuated around 7:30 a.m. Tuesday when employees were sickened by a chemical commonly used in the printing industry.
Deputy Chief John Wilkes of Back Mountain Regional Fire and EMS tells the newspaper that 11 employees were taken to the hospital. He says their injuries aren't life threatening, with most complaining of headaches and itchy skin.
A hazmat team decontaminated the site. Offset Paperwork says the building is safe again.
The plant is owned by Bertelsmann Printing Group USA and employs about 400.