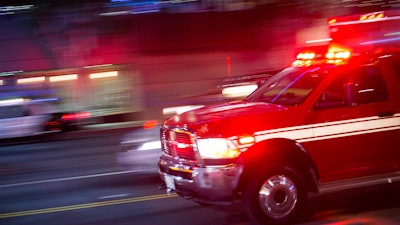 ATHENS, Tenn. (AP) — Officials say 17 workers at a Tennessee plant who complained of headaches and nausea are getting medical treatment.
McMinn County Mayor John Gentry said the "exposure" incident happened Wednesday morning at the Mills Products plant in Athens.
Media cited a statement from Mills Products that said managers called the fire department to look for a gas leak after employees began complaining of symptoms. Employees were evacuated and those experiencing symptoms were taken to medical facilities as a precaution.
The company, which fabricates metal, said crews haven't found any sign of a gas leak and are reviewing whether workers could have been exposed to something.