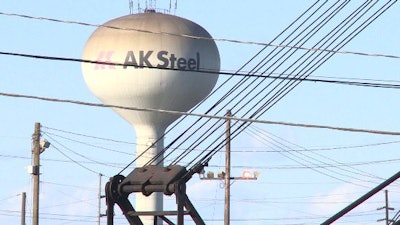 Josh Fitzpatrick, @JoshFitzWx
MIDDLETOWN, Ohio (AP) — An official says loud booms that triggered reports of a possible explosion in an Ohio city were caused by the sudden vaporization of rainwater hitting extremely hot metal at a steel plant.
The booms were heard Saturday night near the AK Steel location in Middletown, roughly 40 miles (64 kilometers) north of Cincinnati. Workers at the plant were removing slag, a byproduct of the refining process.
A representative for the company doing the removal tells the Hamilton-Middletown Journal-News that the rainfall caused a "louder than usual noise." No one was injured, and no equipment was damaged.
A researcher who retired from Armco, AK Steel's predecessor company, says rapid vaporization can seem to create "explosions without explosive materials."