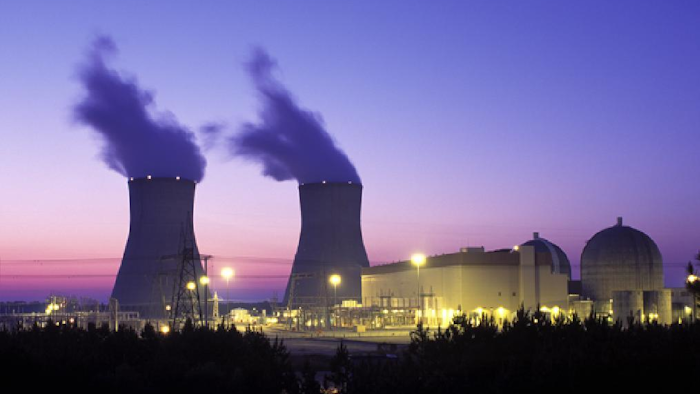 Wikipedia
ATLANTA (AP) — Georgia's utility regulators are meeting Thursday to decide the fate of a $25 billion nuclear power plant, and the outcome could help shape the future of the U.S. nuclear energy industry.
The Public Service Commission is expected to decide whether to allow construction to continue on two new nuclear reactors at Plant Vogtle, despite massive cost-overruns for the project.
The commission's decision is important for the nuclear energy industry, partly because the two reactors now being built there are the first new ones to be licensed and to begin construction in the U.S. since 1978.
The project has been plagued by delays and spiraling costs, compounded when the main contractor filed for bankruptcy. Westinghouse Electric Co., the U.S. nuclear unit of Japan's Toshiba Corp., filed for bankruptcy in March.