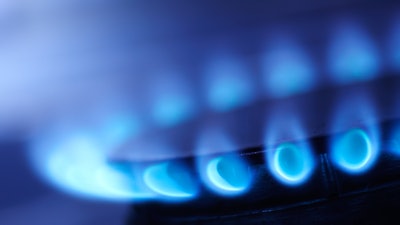 DELTA TOWNSHIP, Mich. (AP) — The Lansing Board of Water & Light plans to build a $500 million natural gas-fired power plant at the site of a coal-fired power plant as part of its effort to reduce dependence on coal.
The Lansing State Journal reports construction of the new plant at the site of the Erickson Power Plant in Eaton County's Delta Township will create 1,200 temporary jobs. The project is expected to finish by 2021.
Board of Water & Light says it's "just more cost-effective to be able to reuse the infrastructure we already have" at the Erickson Power Plant site.
The city-owned utility has promised to bring the Erickson Power Plant offline by 2025. It has also pledged to retire the Eckert Power Plant in Lansing by 2020.