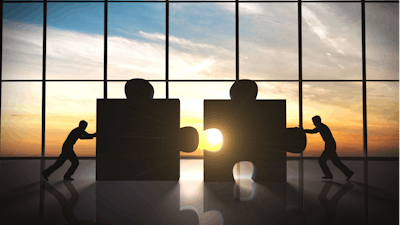 PARIS (AP) — French aerospace and defense group Thales has reached an agreement to buy Dutch digital company Gemalto in a deal worth $5.6 billion. The announcement late Sunday came only days after Amsterdam-based chip maker Gemalto rejected a $5.1 billion takeover offer from French firm Atos.
Thales offered a premium of 57 percent over the closing price on Dec. 8. It said the new business will "rank among the top three players worldwide."
Thales and Gemalto said the all-cash offer has the support of both companies' boards of directors. Thales, whose major shareholder is the French state, has committed to preserve employment in Gemalto's French activities until at least the end of 2019.