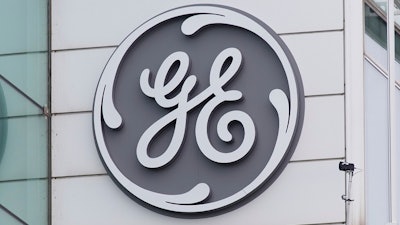 WICHITA, Kan. (AP) — GE Aviation plans to add new jet engine work to its Strother Field plant in Cowley County.
Company spokesman Rick Kennedy said starting in January, GE's CF34-8E jet engine will be built at the plant halfway between Winfield and Arkansas City. He says the new work will stabilize the employee count at the plant, which employs about 720 people.
The Wichita Eagle reports the Strother plant currently overhauls GE's CF34 family of jet engines. They also assemble the company's new Passport engine, which is expected to enter service next year.
Kennedy said GE decided to move the engine assembly work to Strother because its plant in Durham, North Carolina, needed room to assemble the company's new Leap jet engines that are used on Boeing's new 737 Max aircraft.