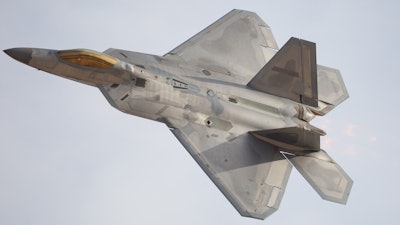 EAST HARTFORD, Conn. (AP) — A former engineer for jet engine maker Pratt & Whitney has filed a federal false claims lawsuit alleging the company knowingly sold "flawed" engines to the U.S. Air Force, which resulted in the likelihood of premature wear or even "catastrophic failure."
The Journal Enquirer reports that Peter Bonzani Jr., of Bolton, filed the suit in 2016, but it was only recently unsealed. The suit also alleges Connecticut-based Pratt & Whitney, a division of United Technologies Corp., fired Bonzani after he brought his concerns to company officials.
The engine in question was used in the F-22 Raptor fighter. The suit seeks triple damages for the Defense Department and back pay and unspecified damages for Bonzani.
Pratt & Whitey in a statement said "There is absolutely no merit to these claims."