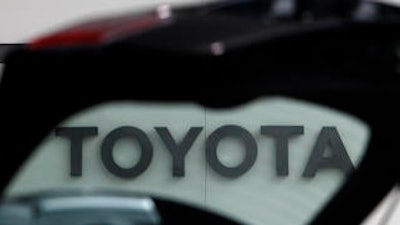 AP Photo
BLUE SPRINGS, Miss. (AP) — Toyota says the vice president of its Mississippi plant will become both the plant's president and its vice president of administration on Jan. 1.
Sean Suggs is currently vice president of manufacturing at the 10-year-old plant in Blue Springs.
The Northeast Mississippi Daily Journal and WTVA-TV report that he will replace Akitoshi Ichino, who will become Toyota Motor North America vice president of vehicle manufacturing and engineering.
Toyota hired Suggs in 1997 in Indiana. He came to Mississippi in 2013 as vice president of administration for the Blue Springs plant.