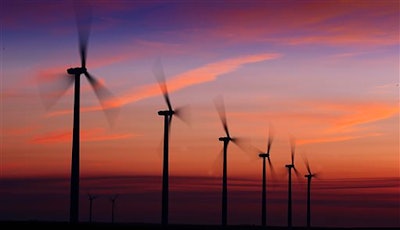 ALBUQUERQUE, N.M. (AP) — New Mexico Attorney General Hector Balderas, consumer advocates and others have reached a settlement with Xcel Energy over the utility's plans to add more wind power for customers in New Mexico and parts of Texas.
The proposed agreement was filed Monday with New Mexico utility regulators for approval. The Public Utility Commission of Texas also will have to sign off, but officials said some work remains before a final agreement can be presented to regulators there.
The Sagamore Wind Project is planned for Roosevelt County. It would be the largest wind farm in New Mexico, providing more than 520 megawatts of power.
The other — with a capacity of nearly 480 megawatts — would be located in Hale County, Texas.
As part of the agreement, the attorney general's office, staff at the New Mexico Public Regulation Commission and others sought certain assurances that the wind farms would benefit customers.
"I'm committed to ensuring energy affordability and security, protecting our natural environment and growing New Mexico's fragile economy," Balderas said Monday in voicing his support for the agreement.
The parties negotiated an investment cap that is equal to an amount slightly above the estimated construction costs. They also agreed that production from the wind farms would not fall below a certain percentage of the turbines' total capacity.
Under the proposal, the utility will be able to match the start of cost recovery in retail rates in New Mexico with the dates that the wind farms will come online.
Pending regulatory approval in both states and no detrimental effects from changes in federal income tax law, Xcel expects to start construction on the Hale project by the second quarter of 2018 and bring it on line in 2019. Work on the New Mexico project would start in 2019, with operations beginning in 2020.
David Hudson, president of Xcel Energy in New Mexico and Texas, said the company and the other parties are looking out for the long-term interests of customers.
"We know these projects will deliver lower cost electricity, protect the environment and boost local economic development," he said in a statement.