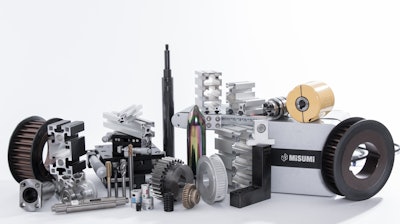 MISUMI
MISUMI Group is entering the Mexican market. The company expects high growth is anticipated, and beginning in April 2018, the company's Mexican subsidiary will support local manufacturing companies.
The automotive industry continues to shift production to Mexico based on the lower costs of production. In addition, Japanese companies have been aggressively investing in the region since 2000 to better service the North American market.
In a response to these market conditions, MISUMI will establish a local subsidiary in Querétaro City, Mexico, an area with a concentration of Japanese manufacturers.
MISUMI Mexico will offer factory automation components, die and mold components, electrical supplies, tools, and MRO products to meet the diverse needs of the region with local inventory predicated on reliable, quick delivery.
Through its new subsidiary, MISUMI will be able to provide one day shipping on local inventory, and shorten the delivery by up to 10 days on products imported from Japan.
MISUMI is investing about $4 million in capital, and up to 30 new jobs will be created as of April 2018.