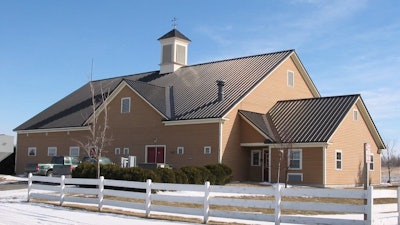 City of St. Albans.
ST. ALBANS, Vt. (AP) — Vermont's congressional delegation says the city of St. Albans has been awarded a $10.6 million federal grant and loan to make improvements to its wastewater treatment plant that will decrease its emissions of phosphorus pollution into Lake Champlain.
The grant and loan from the U.S. Department of Agriculture Rural Development announced Tuesday also will make the plant more reliable and energy efficient.
The award includes a $2.9 million grant and a $7.7 million loan.
The U.S. Environmental Protection Agency has set phosphorus reduction goals to help clean up the lake.
St. Albans Mayor Liz Gamache says the support not only will help to address environmental issues including water quality, "it also supports the economic vitality that comes with water quality and a healthy environment."