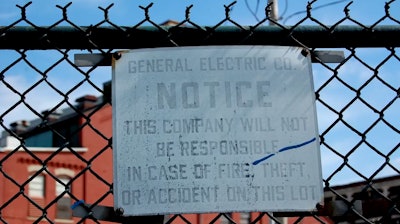 FORT WAYNE, Ind. (AP) — The developer taking over the 39-acre former General Electric factory in Fort Wayne is aiming to start cleanup by the end of this year.
The RTM Ventures partnership says it has closed on the $5.5 million purchase, just south of downtown Fort Wayne. GE vacated the 18 buildings in early 2015 after operating at the site since 1911.
Developers in May announced a plan to spend $300 million in public and private money to renovate the campus into a mix of office, retail, restaurant and residential space called Electric Works. They're trying to get the site placed on the National Register of Historic Places.
Developer Kevan Biggs says crews will first work on removing hazardous materials, including lead paint.