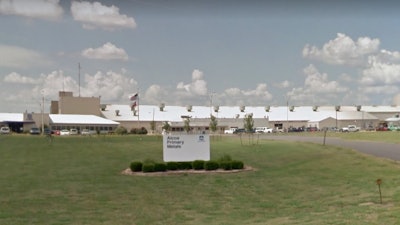 Google Earth
LITTLE ROCK, Ark. (AP) — Authorities say an explosion at a plant in Arkansas has sent three employees to the hospital with non-life threatening injuries.
Clark County Sheriff Jason Watson says emergency responders were called Tuesday afternoon to Alcoa Corp.'s facility in the Gum Springs area after an explosion in an office area, and that the three workers were transported to area hospitals. Watson says the explosion appeared to be related to a gas line in the facility.
A spokeswoman for the state Department of Emergency Management told the Arkansas Democrat-Gazette that the building caught fire after the explosion, but it was extinguished relatively quickly.
The plant processes and recycles material from aluminum smelters, and Alcoa's website says 60 people are employed there. A company spokesman says the cause of the incident was under investigation.