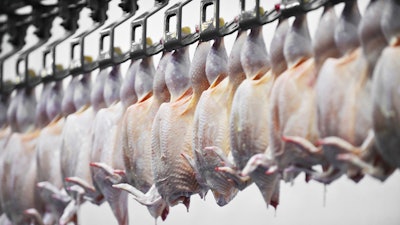 MONROE, La. (AP) — Foster Farms, one of the largest private employers in north Louisiana, is doing a $30 million upgrade to the poultry processing plant.
Gov. John Bel Edwards and the company announced the plans for the Farmerville plant on Wednesday, saying the upgrade will create 50 new jobs.
The state saved the plant in 2009 when previous owner Pilgrim's Pride announced its closing. Then-Gov. Bobby Jindal came up with $40 million in state funding to help Foster Farms buy the plant.
The News-Star reports the local annual payroll at the poultry processing plant is about $35 million dollars. More than 100 growers serve the facility.
Construction for the expansion project has started, expected to be complete by October. The state is providing a $500,000 modernization tax credit for the upgrade.