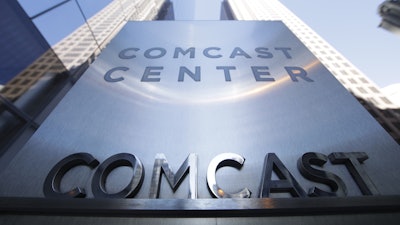 AP Photo/Matt Rourke
NEW YORK (AP) — Rival cable operators Comcast and Charter Communications said Monday that they will work together as they prepare to offer cellphone wireless plans to customers.
The companies said that while they'll offer wireless services separately to customers, behind the scenes they'll work together on things like customer billing and managing the platform customers use to order devices. The cable and internet providers said the agreement will save money and help them compete with national wireless providers.
Rivals AT&T Inc. and Verizon Communications Inc. already offer wireless plans, as well cable and internet service.
Comcast expects to launch its Xfinity Mobile service in the next several weeks. Charter, based in Stamford, Connecticut, expects to introduce its unnamed service next year. Both wireless services will work on the Verizon Wireless network.
As part of the deal, Comcast and Charter agreed that they wouldn't buy other wireless companies for one year, or make related deals without consulting each first.