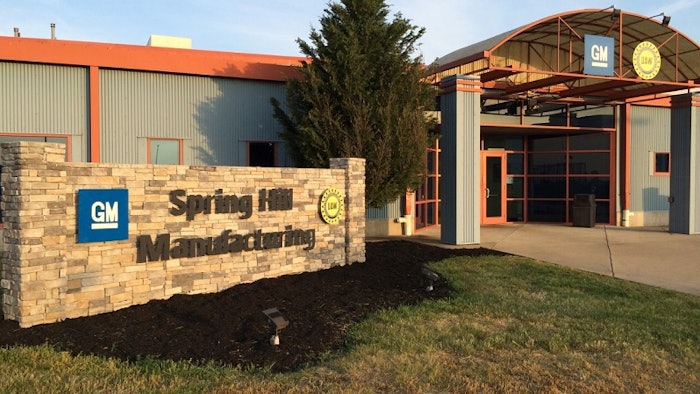 GM
SPRING HILL, Tenn. — General Motors today announced plans to add a third shift and 650 jobs to Spring Hill Manufacturing to increase output of the recently launched Cadillac XT5 and GMC Acadia.
The shift is expected to begin in January 2017. Staffing details are being finalized and positions will be filled starting this quarter.
The GM Spring Hill Manufacturing facility is located on 2,100 acres in Spring Hill, a growing community 40 miles south of Nashville. The site manufacturing operations currently consist of a flexible vehicle assembly plant, including a body shop, paint shop, two polymer injection molding operations and general assembly, and an engine plant.
There are 3,300 hourly and salaried employees at Spring Hill.
The XT5 model is the biggest contributor to Cadillac's global growth. The brand has registered double-digit sales increases globally for four consecutive months.
In its first six months on the market, the XT5 has become Cadillac's best-selling model with more than 22,000 sales in the U.S.
The 2017 GMC Acadia is also selling fast. Acadia models stay on dealer lots for an average of 19 days before they are sold, according to GM sales data. The industry average is 73 days, according to Edmunds.com.
General Motors has announced more than $2 billion for the Spring Hill Manufacturing operations since 2010. This includes a $148-million investment announced in February to repurpose flexible machining and assembly equipment to build Small Block 6.2L V-8 engines for trucks.
Spring Hill Manufacturing recently broke ground for the expansion of its engine plant, part of the $788.7 million investment announced in April. 
To apply for positions at GM Spring Hill Manufacturing, visit http://gm.appone.com.