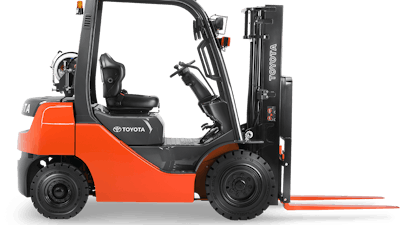 Toyota Industrial Equipment Manufacturing, a leading North American forklift manufacturer, plans to expand facilities at its North American corporate headquarters in Columbus, Indiana. Construction on the existing facility, which currently has over one million square feet under roof, will begin this month.
The $17.5 million investment in Columbus will add more than 150,000 square feet, bringing the facility's total space to 1.3 million square feet.
This expansion will look to improve internal and external logistics at the facility by consolidating external warehouses. The goal of the expansion is to reduce internal logistics route distance by 50 percent. The new construction will also expand space for the growing aftermarket parts business.
Toyota completed a $16 million dollar expansion at this facility in 2015, which added more than 50,000 square feet. In January, Toyota again grew their footprint in Columbus when they announced the T+Rex, a newly constructed fitness and wellness facility for associates and their families.