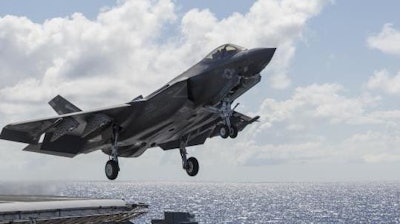 Lockheed Martin, Todd R. McQueen
Yesterday, Lockheed Martin announced that it will expand production for components of the F-35 Lightning II with a new facility in Johnstown, PA, including more than 40 new jobs by the end of 2018.
Lockheed Martin is in the process of finalizing plans to lease and equip an additional facility to accommodate this new work, and begin producing a subset of parts for the program beginning in the fourth quarter this year.
The new work will entail component painting and preparation for the final assembly at the production line in Fort Worth, Texas.
According to a statement from Gilda Jackson, general manager of Lockheed Martin AeroParts, the F-35 Lightning II is beginning the transition to full-rate production.