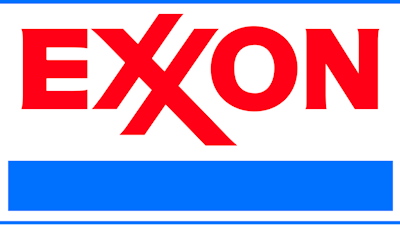 PORTLAND, Texas (AP) — A South Texas school board has approved an estimated $1.2 billion in tax breaks to entice Exxon Mobil Corp. and its Saudi partner to build a $9.3 billion petrochemical plant within its district along the Texas Gulf Coast.
The six-member Gregory-Portland Independent School District board's unanimous vote late Tuesday adds to a $210 million tax package passed a day earlier by San Patricio County commissioners.
Exxon and Saudi Arabia Basic Industries Corp. are considering a 1,300-acre (526-hectare) site in Portland, just north of Corpus Christi, for the world's largest ethane steam cracker plant. It would convert natural gas into chemicals used for plastics.
The plant, scheduled to open in 2024, also would provide thousands of jobs.
"We're the school board and I thought we were supposed to be educating our kids, but it seems like we're in the middle of economic development," Randy Eulenfeld, the board's president, said. "We will take this responsibility and do the best that we can."
The school board vote came despite a petition signed by 1,500 people who oppose the plant, citing safety and environmental concerns. The plant would be less than 2 miles (3.22 kilometers) from the district high school.
"They are bullying this county, they're bullying you. We don't allow bullies in our schools," Errol Summerlin, who signed the petition, told the board. "We shouldn't tolerate it from them."
Under terms of the school board tax plan, the district would limit the taxable value of the new plant at $90 million for 10 years, cutting the district's tax revenue from an estimated $120.9 million per year to less than $1.2 million per year.
The county's separate tax abatement package would cover seven years.
The project still needs state approval and Exxon and its Saudi partner are considering another Texas site in Victoria, about 70 miles (112.65 kilometers) to the north, and two in Louisiana.
However, company officials have said the Portland site is the front-runner.
"If we do choose the Gregory-Portland site as our location, I want to assure you that we will follow through with our Good Neighbor Commitments on health and safety, quality of life, education and workforce development, and being good environmental stewards," project leader Robert Tully told residents in an email Wednesday, according to the San Antonio Express-News.
The tax breaks also are contingent on job creation. Project leaders have committed to the Texas Comptroller's Office more than 15,000 temporary construction jobs. The tax abatements require Exxon to employ a minimum of 400 people and seek an alternate water source if local water sources become scarce.