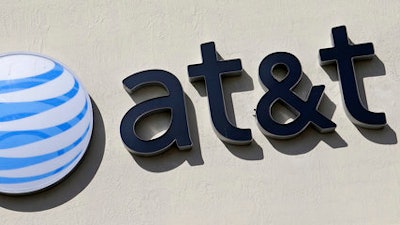 AP Photo/Alan Diaz, File
NEW YORK (AP) — A union representing AT&T workers says about 17,000 employees in California and Nevada have gone on strike over a change in some of their job duties.
The Communications Workers of America said they went on strike Wednesday morning. The union plans to file an unfair labor charge with the National Labor Relations Board.
The workers install cable and phone service and work in call centers where customers can phone in with questions and problems.
AT&T is asking technicians who install cable to also work outside maintaining phone and cable wires, which is a higher-paid job, said Sheila Bordeaux, who works in an AT&T call center and is an executive board member of the union local that covers Los Angeles and surrounding areas.
She said workers will strike until the issue is resolved.
AT&T spokesman Marty Richter said AT&T is talking with the union to try to get employees back to work.
AT&T and the union are also negotiating a new contract for the workers, whose contract expired almost a year ago.
Long-lasting strikes can have financial repercussions on companies. Last year, nearly 40,000 Verizon workers went on strike for seven weeks on the East Coast in a fight over a new contract. That led to delays in installations of Verizon's Fios cable service and dinged the company's profits for the April-June period. Verizon agreed to add new call center jobs and promised raises but also adopted some cheaper health insurance plans.