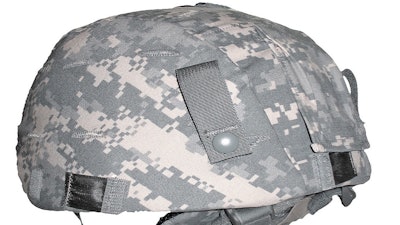 The U.S. Army recently awarded Vermont-based Revision Military with a $98 million contract to produce the second generation of Advanced Combat Helmets.
The order is for more than 293,000 helmets by March 2022. Work locations and funding are to be determined, and will be overseen by the U.S. Army Contracting Command in Maryland.
The Advanced Combat Helmet Generation II is a follow-up to its predecessor, the Advanced Combat Helmet currently employed by the Army. The units are equipped with mounted sensors in gathering data on head injuries.
The second generation shares the same shape of the current helmet, but is projected to weigh 24 percent less due to the expanded use of Polyethylene materials.
The first Advanced Combat Helmet, or ACH, was made by Gentex Corporation to be lighter than the previous infantry helmet. It also features a pre-drilled night vision goggle bracket hole.