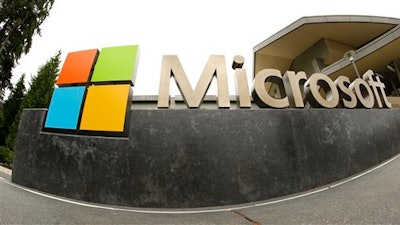 ST. LOUIS (AP) — Microsoft Corp. plans a regional office at the Cortex tech hub in St. Louis, bringing 150 jobs.
The move, announced Wednesday, includes relocating about 60 employees from Microsoft's office in Creve Coeur, Missouri, a St. Louis suburb, to the new office when the $55 million facility opens in 2018.
The new office will be regional headquarters for several states, including Missouri, Kansas and Tennessee. The facility will also include a new Microsoft Technology Center, where customers can work with Microsoft employees to design custom information technology systems. It will be among about 40 such centers around the world.
Cortex houses more than 250 technology-related firms and provides support for emerging technology companies.