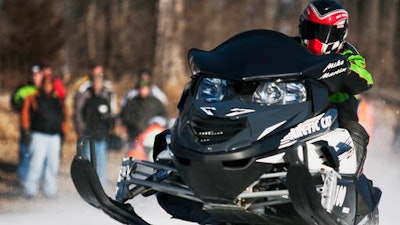 Steve Davis/The Register-Mail via AP, File
MINNEAPOLIS (AP) — The defense contractor Textron is buying the snowmobile maker Arctic Cat in a deal valued at about $247 million.
Textron said Wednesday that it will pay $18.50 per Arctic Cat share, a 41 percent premium to its Tuesday closing price. The transaction also includes debt, though no exact figure was provided.
Arctic Cat Inc. will be folded into Textron's specialized vehicles business, but the brand, as well as its manufacturing, distribution and operational facilities, will be maintained. The Minneapolis company employs around 1,600 people.
Arctic Cat CEO Christopher Metz said the tie up will benefit customers, dealers and employees.
Arctic Cat's board has unanimously approved the deal, and shares spiked 40 percent before the opening bell.
Textron Inc. is based in Providence, Rhode Island.