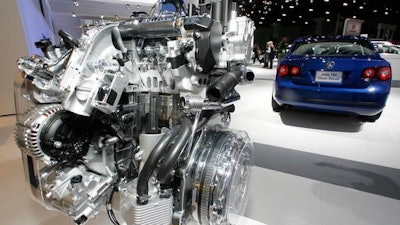 AP Photo/Damian Dovarganes, File
U.S. regulators say Volkswagen will spend $1 billion to settle claims over the remaining 80,000 diesel cars caught in the company's emissions cheating scandal.
Cynthia Giles of the U.S. Environmental Protection Agency disclosed the figure Tuesday in a conference call with reporters. It includes money for the company to buy back or fix the vehicles and $225 million for an environmental fund to offset their excess pollution.
U.S. District Judge Charles Breyer in San Francisco said owners also would receive substantial compensation on top of a repurchase or repairs. He didn't disclose any figures.
The German automaker previously reached a nearly $15 billion deal for 475,000 2-liter diesel cars that also were programmed to cheat on emissions tests. It was the largest auto-scandal settlement in U.S. history.