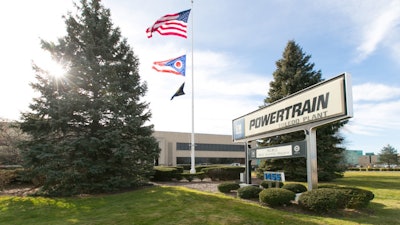 GM
General Motors today announced initiatives to strengthen and align its production output at key U.S. manufacturing operations.
The plans include investing more than $900 million in three facilities — Toledo Transmission Operations in Ohio, Lansing Grand River in Michigan and Bedford Casting Operations in Indiana — to prepare the facilities for future product programs.
GM also announced plans to align production output with demand for cars built at the Lordstown, Ohio, and Lansing Grand River, Michigan, assembly plants.
As the customer shift from cars to crossovers and trucks is projected to continue, GM will suspend the third shift of production at both facilities in the first quarter of 2017. 
In a separate release, GM congratulated the new president elect, Donald Trump: 
GM congratulates both candidates and parties on their hard-fought campaigns. GM looks forward to working with President-elect Donald J. Trump and the new Congress on policies that support a strong and competitive U.S. manufacturing base.
GM will continue to do its part to transform the future of mobility and contribute to America's competitive strength.