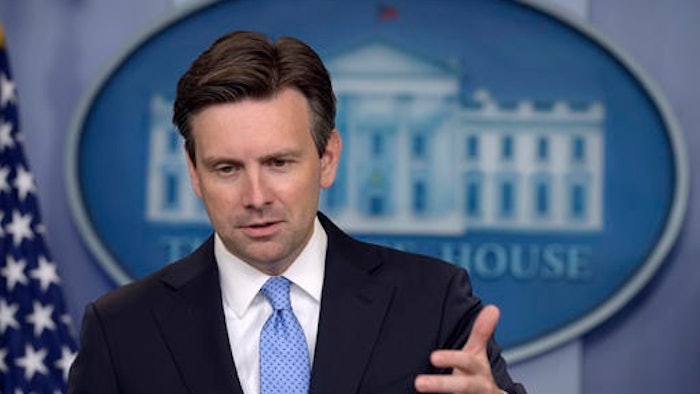 AP Photo/Susan Walsh
BRUSSELS (AP) — The White House says the Obama administration is concerned that American taxpayers will ultimately bear the brunt of the European Union's decision requiring Apple to pay billions of dollars in back taxes.
White House spokesman Josh Earnest says Apple could deduct the payment from those back taxes to the amount owed the United States government. Earnest says that's not fair to American taxpayers.
Earnest says it's important for the U.S. and Europe to work collaboratively on the goal of preventing the unfair erosion of the tax base rather than taking a unilateral approach.
When asked about the EU's concerns about an unfair playing field within Europe, Earnest says he won't discuss internal EU business, but that President Barack Obama is committed to ensuring American companies and taxpayers are treated fairly.