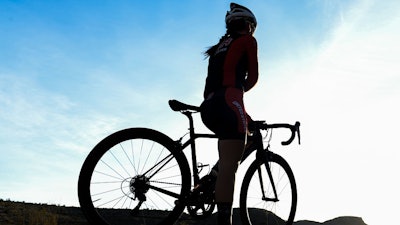 Pixabay
According to Bicycle Retailer, a group of bicycle industry veterans is setting up a high-volume carbon bike factory in Little Rock, AR called HIA Velo. HIA stands for handmade in America.
HIA Velo's owners are Tony Karklins (the founder of Orbea USA), Douglas Zell (a longtime cyclist and founder of Intelligentsia Coffee) and Sam Pickman (an 11-year veteran of Specialized's senior engineering team).
BikeRumor.com says the company leaders have purchased the assets of now-defunct Guru Cycles, a Montreal-based manufacturer who recently shut down after years of expanding their production capabilities and talents.
"Guru had one of the largest and best equipped high-end bicycle factories in North America," Karklins said in a press release. Five containers of equipment and machinery were relocated to HIA Velo's facility in Little Rock, AR, and the installation took approximately 90 days.
HIA Velo is scheduled to launch its first brand, Allied Cycle Works, by spring of 2017 and is in discussion with other brands and joint venture opportunities in the industry that believe in the benefits of domestic manufacturing.
According to Karklins, most of the composite bikes from nearly every known brand are made in only a handful of factories in Asia. "We founded HIA Velo because we feel there is a real competitive advantage in having full control of the entire product development and manufacturing process under one roof, here in the USA. Our goal is to re-shore best in class, high volume composite bicycle production and to create great American manufactured cycling brands," he says.