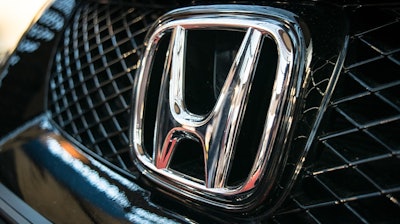 Pixabay
TOKYO (AP) — Japan's Honda Motor Co. has resumed full production of motorcycles at a plant that was idled by major earthquakes in April.
The company said Wednesday that it had "virtually normalized" production at the factory in Kumamoto, on the southern island of Kyushu, as of the day before.
The plant was completely offline for about two weeks after the two major quakes, the strongest a magnitude 7.3, struck in mid-April, devastating the area and killing 50 people. It has gradually restored output, starting with parts.
Honda said it was still working to fully stabilize its supply network for engine parts for mini vehicles, transferring some of the production from Kumamoto to a factory Suzuka, in eastern Japan.
The motorcycle plant was severely damaged and initially it was unsafe to go inside to inspect it due to repeated aftershocks.