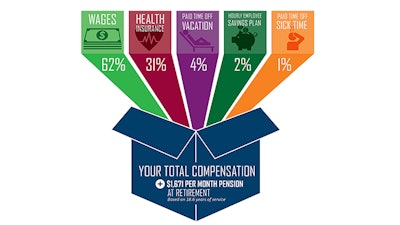 Lockheed Martin
Members of the International Association of Machinists and Aerospace Workers (IAM), District 776, ratified a new labor agreement with Lockheed Martin's Aeronautics business in Fort Worth.
The new agreement is effective July 11, and extends to April 2022. It covers about 3,000 Lockheed Martin production and flight line mechanics, assemblers and support personnel in Fort Worth, Texas, Edwards Air Force Base, California, and Patuxent River, Maryland.
"We're pleased that the IAM members ratified this new contract.-We offered an industry leading agreement that balances the affordability demands of our customers with rewarding our excellent workforce," said Tom Simmons, Lockheed Martin's vice-president and general manager of Aeronautics Operations. "Our employees perform a critical task for our customers and the nation through their work supporting critical aircraft production programs."
Details of the company's offer are posted on the following website: www.aeronegotiations.com.