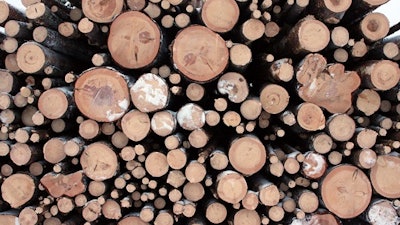 Wikimedia
The Maine Legislature has endorsed a plan to use $13 million in taxpayer money to bail out Maine's collapsing biomass industry.
The Senate voted 25-9 and the House voted 104-40 on Friday to pass a bill that critics view as corporate welfare but supporters argue will save 1,000 logging jobs in hard-hit rural Maine.
Loggers say their jobs are threatened by the potential shutdown of biomass plants that are struggling to compete amid low oil and natural gas prices.
The bill gives $13 million to the Public Utilities Commission to buy electricity at above-market cost from four troubled biomass plants.
Supporters described the bill as a "bridge" that protects the jobs of hardworking loggers until the energy market for biomass rebounds. Opponents said the market may never recover.