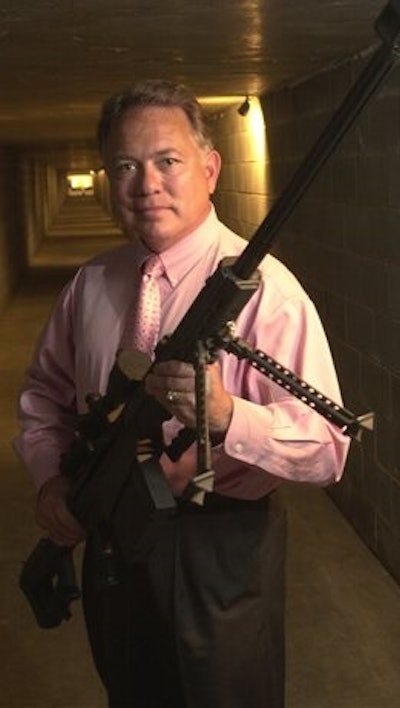 AP Photo/Christopher Berkey, File
NASHVILLE, Tenn. (AP) — Tennessee lawmakers have designated a sniper rifle made in their state and used by militaries around the world as the official state rifle.
The .50-caliber Barrett sniper rifle takes its place alongside other state symbols like the tomato as Tennessee's official fruit, the cave salamander as the state amphibian and the square dance as the state folk dance.
The state Senate voted 27-1 Wednesday to pass the resolution after earlier House approval.
Gunmaker Ronnie Barrett, a prominent Republican supporter, sold his first guns to the U.S. military in late 1980s and the long-rage weapons gained popularity during the Gulf War in 1991. The Murfreesboro-based company now supplies its firearms to law enforcement agencies, private citizens and more than 70 militaries around the world.
Democratic state Sen. Jeff Yarbro of Nashville cast the lone 'no' vote in that chamber, arguing that the state shouldn't set a troubling precedent by endorsing a private company. He said lawmakers wouldn't want to choose between other Tennessee-made products such as Jack Daniel's and George Dickel as the official whiskey, adding "anarchy might reign."
Yarbro also suggested it might be more appropriate to honor the flintlock rifle used in the War of 1812 by the Tennessee volunteers who gave the state its nickname. But Republican Sen. Mae Beavers, the resolution's main Senate sponsor, disagreed by pointing out that the flintlock rifle was developed elsewhere beyond Tennessee's boundaries.
The House had voted 74-9 earlier to pass the resolution.
Last year, state lawmakers were deeply divided over an effort to make the Bible the official state book. Some argued the Bible was far too sacred to be set alongside certain state symbols and songs, while others called it integral to Tennessee history. The state Senate ultimately defeated that proposal after it had narrowly passed the House.