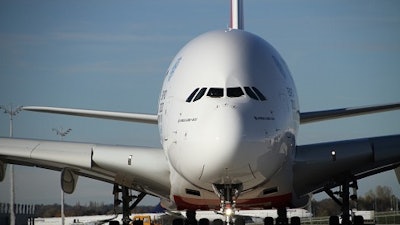 Pixabay
PARIS (AP) — Airbus says earnings grew 15 percent last year as airlines' demand for the European aerospace and defense giant's A320 and A330 jets helped boost deliveries and top arch-rival Boeing in the race for new orders.
Airbus made 2.7 billion euros ($3 billion) last year, up from 2.3 billion euros in 2014, the company said Wednesday.
The maker of the A380 super-jumbo says it expects to deliver more than 650 aircraft this year, up from 635 in 2015. It also forecast a growing order book in 2016, a year after it took in 1,080 orders, well over Boeing's 768.
Airbus and Boeing have prospered in recent years as suddenly flush airlines ordered hundreds of planes.
Airbus shares rose 0.3 percent to 55.41 euros on the Paris stock market early Wednesday.