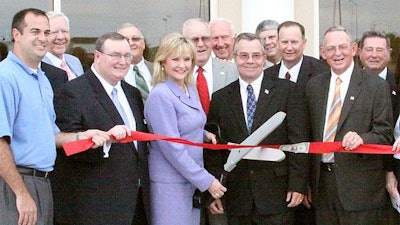 OKLAHOMA CITY (AP) — A Senate proposal to suspend more than a dozen state tax incentives amid a budget crisis already is drawing concerns from the governor about how it might derail expanded business opportunities in the state.
Gov. Mary Fallin on Thursday warned state lawmakers to be "very cautious" about reining in tax credits — specifically one for companies that hire aerospace engineers and another for those that refurbish historic buildings.
Fallin says an executive with aerospace company Boeing expressed concern to her this week that the bill could halt its efforts to recruit aerospace engineers from Washington state.
Senate President Pro Tem Brian Bingman says it's important to start a dialogue about all state incentives and revenue sources amid a budget hole of $1 billion or more.